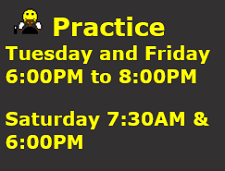 Camping World Truck Series

NASCAR vacated the banked 1.017-mile circuit 14 years ago because it couldn't draw a decent crowd in an area saturated by race tracks. So what's changed between then and now? Other than the fact that fans have been overcome by nostalgia and are longing for days gone by, nothing.
Go Cup or Go Home
NASCAR should instantly look at adding Rockingham Speedway to the Cup Series schedule as soon as possible, whether it be 2020 or 2021. The Cup schedule is stale and there is no change that would spice it up more while making fans happy than returning to The Rock.
If Rockingham is given a good date on the schedule then it will flourish. Part of the reason the track failed to get good attendance in its final year in 2004 is because it had a race date in February. Nobody wants to watch a race in the cold North Carolina conditions during winter.

Prior to that, Rockingham had a second race date in November. The track's second to last Cup race was in November 2003, and it sold out. NASCAR didn't take away that date because of low attendance, but rather because of a great many behind-the-scenes politics, such as the Ferko Lawsuit (Google it if you don't know it) and the sport's hunger for cookie-cutter, mile-and-a-half tracks in untapped markets.
NASCAR, ISC, SMI and fans finally realized that racing on 1.5-mile tracks is not that great, so a race at the unique one-mile Rockingham would be well received.

Even if the track only sold 50,000 of its 60,000 seats like it did in 2004, that would still be a better attendance than many tracks on the schedule today. It was estimated that only about 45,000 people were at the playoff race at Las Vegas Motor Speedway last week. Most people would probably agree on taking a race date from Vegas and giving it to The Rock.


Early Bird Racing  

---
Permissions in this forum:
You
cannot
reply to topics in this forum