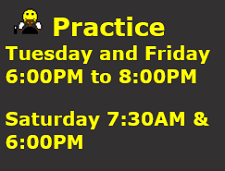 Camping World Truck Series

Thanks for the video James. Love the music, especially from the "Motor City Madman"!

Now if I could just get videos to stop buffering. Never had issue till maybe 2-3 months ago. Now any video will buffer non-stop after a couple minutes. I think my ISP is playing games with my internet speed. I've done several speed tests and none of them are showing the speed I'm suppose to have and paying for, but when I do a test using my ISP test, it shows just fine. Go figure. Suppose to have 40mb/s, but haven't had a test yet that was over 30, even with the video set to play at 480p.

Cell phone companies and internet providers are really pissing me off with how they are scamming customers. End rant.
Got to love Ted.

That sucks. I love how the US is 14th in the world for broadband lol 14th! Really! Some 3rd world countries rank higher.
Nice video James!! Thanks for putting us out there



Early Bird Racing  
Chris, Have your ISP come check the line and connections. I have had several line problems over the years with Comcast.


Early Bird Racing  
Tim Fortner wrote:Chris, Have your ISP come check the line and connections. I have had several line problems over the years with Comcast.
Ya I 2nd that one. My modem kept randomly rebooting I called cox to come out to check it and they found out that a part in the box in front of my house went bad and was restricting the signal. Anything beyond the house they fix for free including the service charge.
That would be nice if it were Cox. I have Century Link (formerly Qwest). Where I live, they don't allow Cox. Won't even talk to a Cox rep.

That said, we have the same modem we got when the service was first installed, which was now over 6 years ago when it was still Qwest. While that MAY be an issue, I'm not convinced it's my slow speeds issue.

According to You Tube, Century Link is "standard definition", while Cox is HD.

Edit: That should read "Cox", not Comcast!
Last edited by Chris Jackson on October 17th 2014, 1:38 pm; edited 1 time in total
I see that some have had good results with a moble hotspot.
I thought iRacing doesn't allow using WIFI.
Not that I know of. Of course being directly connected to your router is the best way but it's not the only way. If you have one I would do a compairson @  http://www.speedtest.net/ to see which one is faster.
Maybe I'm thinking satellite.

Anyway, doesn't matter, your only as fast as the signal coming to your device. The ISP is the issue, not the hardware.

---
Permissions in this forum:
You
cannot
reply to topics in this forum